About Amy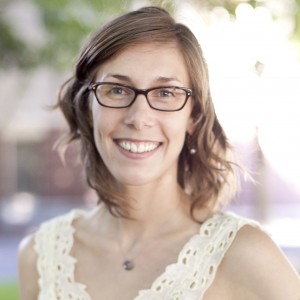 Valuable engagement and lasting impact are the driving values in my work with both geographic communities and communities of interest. Through strategy building, training, and facilitating, I have helped groups in the US, UK, and around the world use social and mobile technologies to start creating a better world. I work with organizations of all sizes and all kinds, and truly believe that by creating strong communities we can change our world.
In 2009, I co-authored Social by Social: A handbook in using social technologies for social impact. With Allyson Kapin, I co-authored Social Change Anytime Everywhere: How to Implement Online Multichannel Strategies to Spark Advocacy, Raise Money, and Engage your Community, available from Wiley/Jossy-Bass. I've also had the great opportunity to contribute to additional publications about social media and online engagement (for details, visit the Publications page.) Since 2008, I have contributed to the Stanford Social Innovation Review with monthly posts on the Opinion Blog.
I'm happy to have spoken at conferences, workshops, and training days in the US, the UK and beyond, including the Nonprofit Technology Conference and SXSW Interactive.  (Review presentations, speaking dates, and other information about my presentations here.)
In addition to my independent work with organizations and communities, in March 2011, I joined NTEN as the Membership Director. I previously served as the Community Development Manager for CDI (Community-Driven Innovation) at TechSoup Global, leading the strategy for the global NetSquared Community both on and offline, as well as steering the development of programs, services, and events that build community around the world.
I have worked in private philanthropy, advocacy nonprofit organizations, web design companies, and as a consultant.  Job responsibilities of mine have run the gamut from communications, technology, information and research, organizational learning, project management, strategy building, web design and creation, online strategy, and more.  My formal education focused on English & New Media Journalism, though my informal education is varied and, thankfully, an on-going, life-long journey.
I'd love to connect with you, hear what you're working on, share ideas, and learn from each other!
If you want to contact me, drop me an email and let me know what you're working on, thinking about, or passionate about!
About this site
You are an incredibly important part of my work. This blog is an avenue for connecting with you and creating, nurturing, and enriching those relationships.  Together we will learn about the technologies we can leverage for nonprofit organizations and social change projects.  I value your readership and especially your comments and feedback.  You can always contact me through this blog and expect a response.
I try to always share conference notes and ideas from speaking engagements or events that I attend and will try to keep you abreast of opportunities to learn more.
All of my content, resources and materials on this website are licensed for reuse and sharing under a Creative Commons Attribution-NonCommercial 3.0 Unported License. You can learn more about what these means on the Creative Commons website.
About NPTech
What is "nptech"? Great question! NPTech stands for "nonprofit technology" and encompasses a wide range of topics at the intersection of social impact work and technology, social media, and ICT. There are many resources, conferences, webinars, and conversations within this space; and a strong community committed to creating and sharing value has formed under the tag. Search for "nptech" on twitter, in delicious, or anywhere else to see what people are saying!


Speaking & Training

I love meeting new people, sharing ideas, and collaborating. Conferences, workshops, and other events are great opportunities to do just that.  I have spoken at a number of events and can either plan and facilitate a full workshop seminar, present alone or with others, or participate on a panel, etc.  I am happy to discuss my availability for participation – just let me know what you're working on! You can see upcoming engagements already on my calendar and review notes and slides from past events on the Presentations page.
If you are looking for my bio and picture for use at a conference or event, please feel free to adapt the content on this page and click here to download a print-quality picture.
Disclaimer
Everything on this blog is entirely my own opinion and does not reflect any opinions, views, support, or grantmaking directives of a past, current, or future employer. Even content that is quoted, similar, or reflecting on subject matter from an employer's-hosted blog, is used without any relation to that organization once on this blog and continues to be entirely my own opinion.