Presentations, Workshops, Webinars & More
I love meeting new people, sharing ideas, and collaborating. Conferences, workshops, and other events are great opportunities to do just that.  I have spoken at a number of events and can either plan and facilitate a full workshop seminar, present alone or with others, or participate on a panel.  I am happy to discuss my availability for participation and how we can work together to create a valuable opportunity for learning for your community – just let me know what you're working on!
If you are looking for my bio and picture for use at a conference or event, please feel free to adapt the content on this page and click here to download a print-quality picture.
Recent Presentations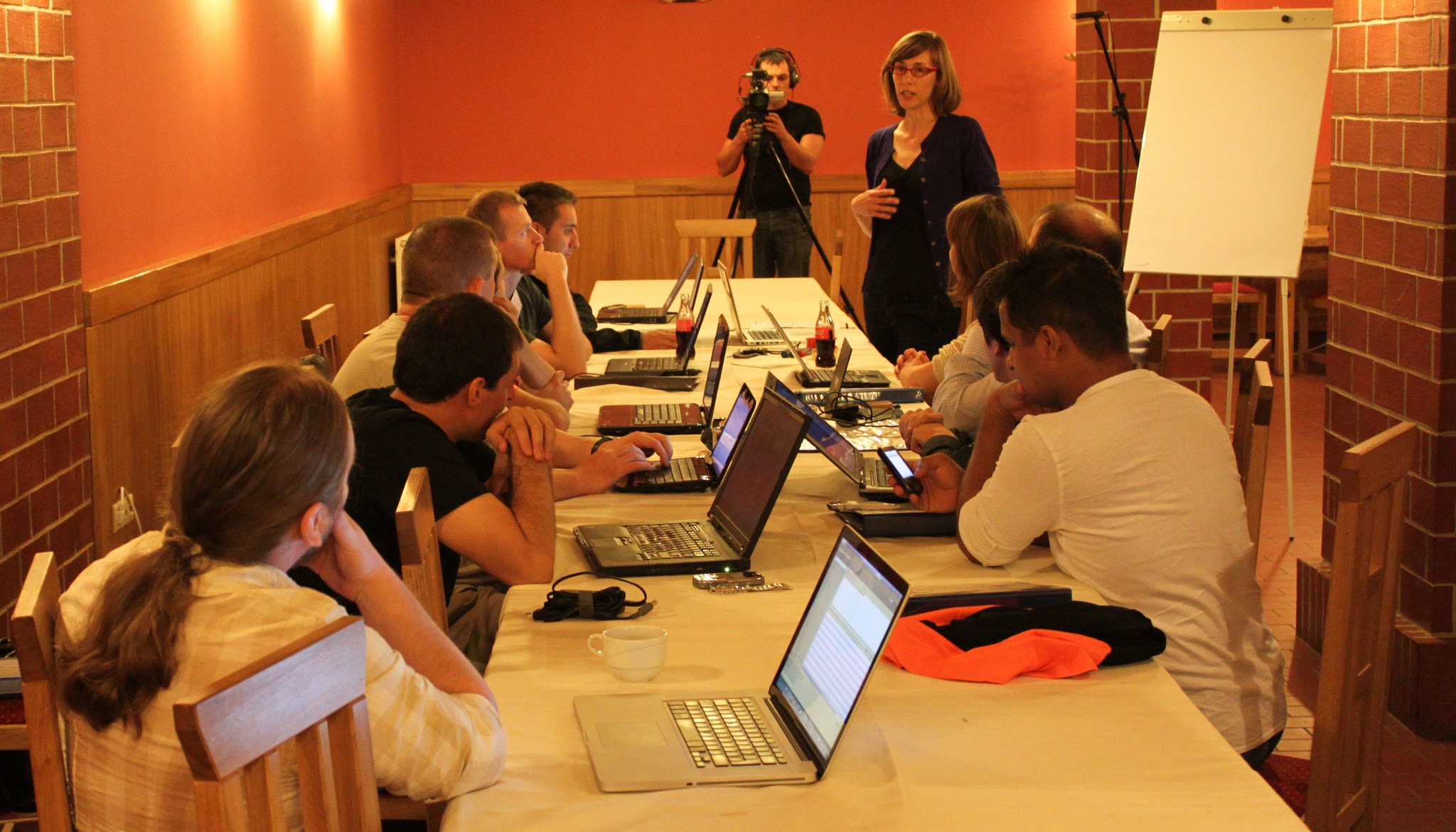 Find details, slides, notes, and other resources from presentations, webinars or other recent events using the links below:
Upcoming Events
KAUST Winter Enrichment Program 2013
Date: January 23, 2013
Location: KAUST
Topic: A Beginner's Guide to Social Media
Description: More details to come
Related Links: KAUST
501TechNYC: Book Launch for Social Change Anytime Everywhere
Date: February 20, 2013
Location: Idealist HQ, New York, NY
Topic: Social Change Anytime Everywhere — Meet the Author
Description: From your website to social media, email to mobile messages, online to offline, multichannel strategies require coordination and creative thinking across teams and departments, and a focus on the core of your work beyond any one specific call to action. This month, Amy Sample Ward will show you how to craft an online multichannel campaign plan to meet your mission and campaign goals, and how other organizations are successfully integrating multichannel efforts into their work.
Related Links: Register
Social Media Week DC: Book Launch for Social Change Anytime Everywhere
Date: February 21, 2013
Location: Darlington House, Washington DC
Topic: Social Change Anytime Everywhere — Meet the Authors
Description: Meet authors Amy Sample Ward and Allyson Kapin for the unveiling of their new book about how to implement multichannel strategies to spark advocacy, raise money and engage your community. Social Change Anytime Everywhere is an action-oriented guide for nonprofit staff who recognize the need for a more nimble approach to building and mobilizing their communities through multifaceted campaigns and by integrating online channels with offline tactics.
Related Links: Register
SXSW Interactive 2013
Date: March 8-12, 2013
Location: Austin, TX
Topic: More details to come
Description: More details to come
Related Links: SXSWi
2013 Nonprofit Technology Conference
Date: April 11-13, 2013
Location: Minneapolis, MN
Topic: More details to come
Description: More details to come
Related Links: NTC
Center for Nonprofit Resources / Toledo Communicaty Foundation
Date: May 8, 2013
Location: Toledo, OH
Topic: Community-Driven Planning: Creating a Social Media Strategy
Description: This workshop starts with the real foundation of social media engagement: community and content. Understanding who you are working with and the kinds of content you want to create and share, will help you then build engaging and valuable social media channels. Through a facilitated training, participants will work independently and in small groups to develop and share project plans for using social media to engage supporters. These plans provide a starting point that participants can put into action immediately and build upon for larger projects and plans in the organization.
Related Links: Toledo Community Foundation
North Carolina Tech4Good Conference
Date: June 7-8, 2013
Location: Raleigh, NC
Topic: More details to come
Description: More details to come
Related Links: NC Tech4Good
Nonprofit Webinars
Image at top care of Ritu Sharma & Darian Rodriguez Heyman, Social Media for Nonprofits